China is the largest hair producer in the world and over 80% of hair products are manufactured in China. At present, the hair export amount reaches up to more than 4 billion dollars per year and about 4 million people are working in the hair industry. New companies are continuously emerging in the prosperous hair industry and offer more options for the buyers. However, a lot of low-quality products are also coming up in the market. How to find a good supplier has been very challenging in the current situation. So what are the key qualities of a good hair supplier?
Our Purchasing Department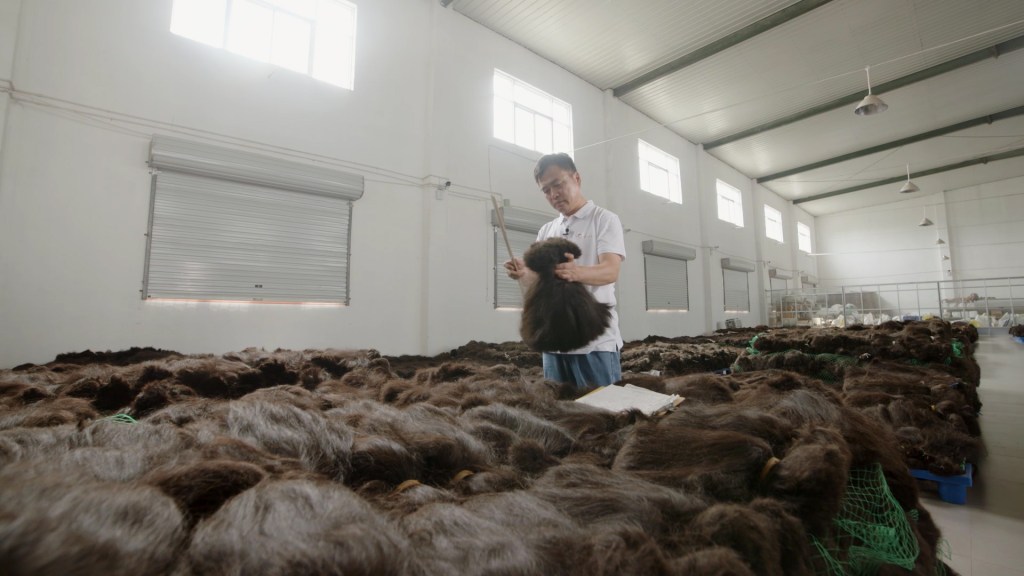 Mr.Huang has been working in Dream Remy Hair for 8 years and every month he travels to different places to source raw hair materials, such as India, Malaysia and remote mountain areas in China.
It needs to be ensured that all the hair materials are of high quality and without any processing such as dying, curling etc. Also, we will inspect the hair material again with strict standards and procedures. The hair is not allowed to go to production if not qualified.
Virgin remy hair is the best choice to make hair extensions and wigs. It has never been processed or chemically treated, with all hair cuticles going in the same direction. It is natural, healthy and durable. Mr. Huang's picky and professional attitude shows the strict quality control of My Dream Hair.
Our Production Department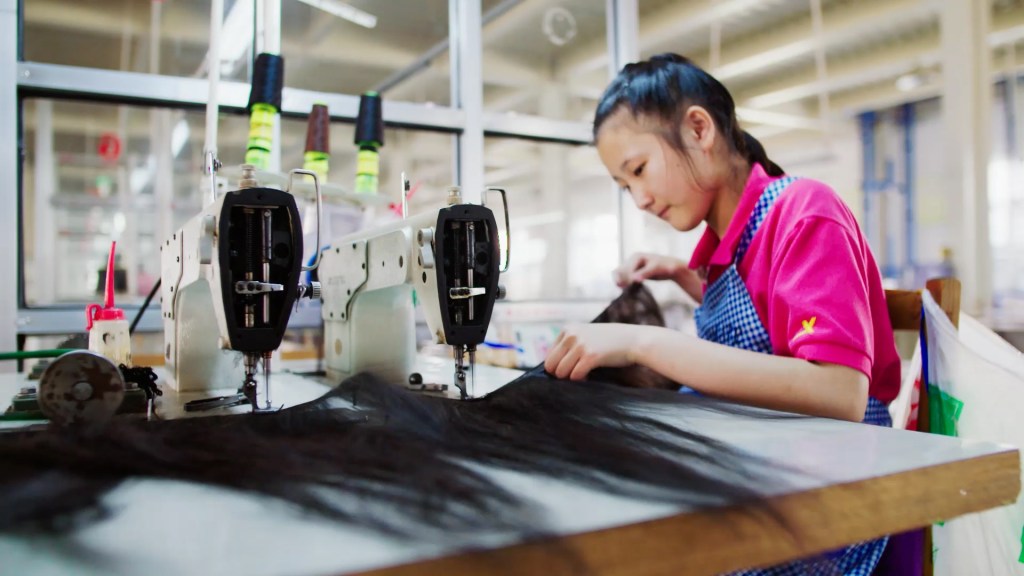 Shedding is the most concerned issues of hair wefts. With years of testing and analysis, Dream Remy Hair has come up with a perfect wefting
technique—quadruple weft machine.
Previously the wefts were stitched with a triple head machine. To add extra security, we add another head to add another layer of stitching. We perfect the process of gluing hair into wefts by adding two times glue to ensure the shedding completely eliminated.
Dream Remy Hair continuously improves technologies and strictly controls the process to ensure the quality consistency.
Our Quality Control Department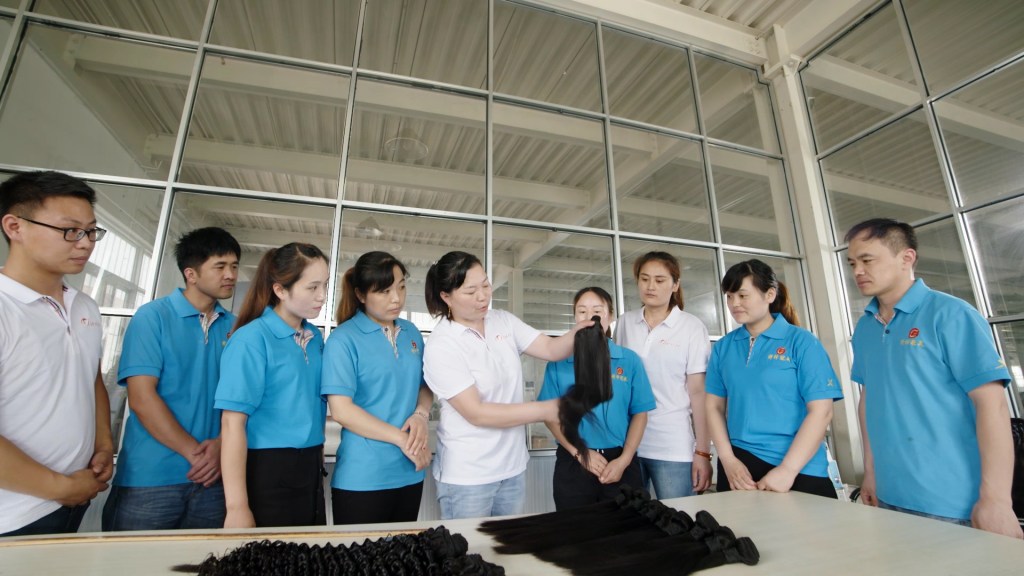 The quality is the life of Dream Remy Hair. This is not a slogan. Mr. Jiang,head of quality control department clearly knows the importance of the quality. He has a strong sense of responsibility and mission. In the eyes of his colleagues, Jiang is very strict and picky, which has brought great pressure to the production department.
"When I'm at work, I would look carefully if there's any impurity, like thread, mixed in the hair.
After that, I run my fingers through the hair to check if there is any shedding issue. That's the big part which the customers are really concerned about.
For the same specification of products, I will check and make sure if they are in the same color, length, curls, and softness.
In a word, every detail must be perfect. All of our products are built on high quality.
There's no reason to make a profit by cutting down the quality."
Our Customer Service Department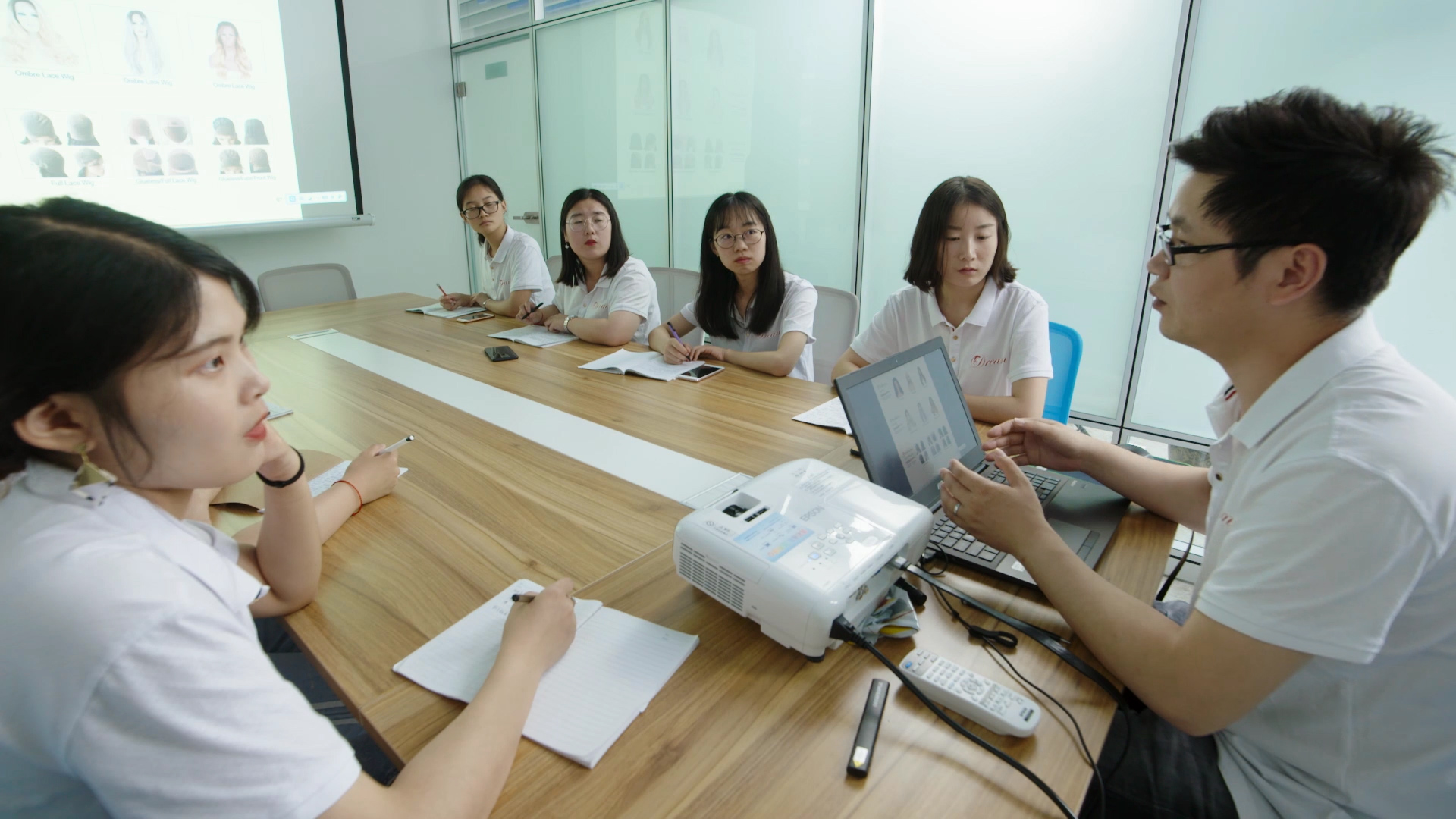 In the head office of Dream Remy Hair, Alex Chen, the vice president, is meeting with his team about the customer feedbacks last week and introducing the characteristics of new products.
"We are committed to satisfying customer's every single piece of request.
There are over 40 colleagues in our customer service department, who have been trained professionally. We take our customers as families, not a simple relationship between vendor and buyer. All our customers enjoy a fast feedback, patient service, and professional advice. At the same time, we have been insisting on a philosophy of long-term business. We never play one-time deal with customers."
Dream Remy Hair is an experienced and conscientious
manufacturer.
With over ten years of development and efforts, Dream Remy Hair has established itself as the leader in the hair industry. With more than 300 skilled workers and 40 professional technicians, Dream Remy Hair possesses the most advanced hair extensions and wigs manufacturing technology in the industry, which has been widely recognized and loved by more and more customers.
Dream Remy Hair
, with its business partners, will stick to the dream, pursue and lead the hair fashion to bring the customers a thorough change from the appearance to the soul.